---
Deadline:

None

Amount:

$2,500 to $100,000

Geographic Scope: Global

Priority:

Education:

 This area includes primary, secondary, and higher education for those motivated individuals who are unable to obtain the benefits of quality education without assistance.

Economic Self-Sufficiency:

 This area includes, but is not limited to, job training, the encouragement and support of entrepreneurship, mentoring, and micro-credit initiatives. 

Health:

 Special interests include medical and public health assistance for the elderly, poor, disadvantaged, and disabled.

Click here for complete details and to

Learn more and Apply!
Deadline: None
Amount: $1,000 to $70,000
Geographic Scope: United States
Priority: Arts & Culture, Community, Education, Health and Human Services.
Keywords: In addition to the above, grant-making includes funding for children, youth, and family services; housing; historical preservation; libraries

To apply, mail application to:  8115 Preston Road, Suite 680, Dallas, TX 75225
Deadline: Based on the Program Selected
Amount: $2,500 to $20,000
Geographic Scope: AR, CA, CO, FL, GA, IL, IN, IA, KY, LA, MN, MO, NE, NJ, NY, NC, OH, OK, PA, SC, TX, VA, WA, WI.
Priority:  Community, Education, Health, Human Services.
Keywords:  They offer two grants (1) Small Grant Program for amounts under $1,000, and (2) Community Support Grants for amounts over $1,000.

Small Grants may fund youth sports and clubs; school booster clubs and events; community events and festivals; community theater, chorus, and dance; conservation organizations; education enrichment programs for students in grades K-12; historical societies; and animal welfare organizations.

Community Support Grants provide funding in 3 areas: (1) hunger and homelessness and disaster relief; (2) STEM education, building life skills, and improving health and wellness; (3) arts and culture and higher education.

Click here for complete details and to 

Apply
Deadline: Quarterly
Grant amount: In-Kind
Geographic Locations: 

United States

Focus Areas: InterConnection makes computer grants to organizations that deliver necessary and valuable services to underserved communities like technology training, health care, education, and job training, but need upgraded computers to better manage their organization and improve their capacity to deliver those valuable services. Applicants may request up to 20 computers and grant recipients are responsible for the shipping costs.
Click here for complete details and to

Apply
Deadline: None Listed
Grant amount: In-Kind Corporate Donations
Geographic Locations: 

United States

Focus Areas:  Good360 partners with socially responsible companies to source needed goods and distribute them through a network of diverse nonprofit organizations that support people in need.

Nonprofit organizations may register with Good360 to access available product donations. Organizations are required to provide a small administrative fee, which covers the shipping, handling, and processing of the donated item.

Note: The majority of donations are made within the United States, with a very limited amount of products available that can be sent internationally.

Click here for complete details and to 

Apply
Deadline: None
Grant Amount: $750 - $20,000
Geographic Location: 

 United States

Focus Areas:  The Foundation primarily provides support to Christian churches, congregations, and ministry broadcasts. Other interests include:  arts and culture; community development; education; the environment, including conservation and animal welfare; health, including animal-assisted therapy/service dogs; and, social services.
To apply, send Letter of Inquiry (LOI) to:  1111 Superior Avenue E, Suite 700, Cleveland, OH 44114 - 2540


Email: j.sekerak@advsrv.com

*Include a copy of your IRS Tax Determination letter with your request.

  
Community Heroes is a program of Dewlyn Nonprofit Services.  Join us and get the tools that you need to run a successful nonprofit organization - even during times of uncertainty!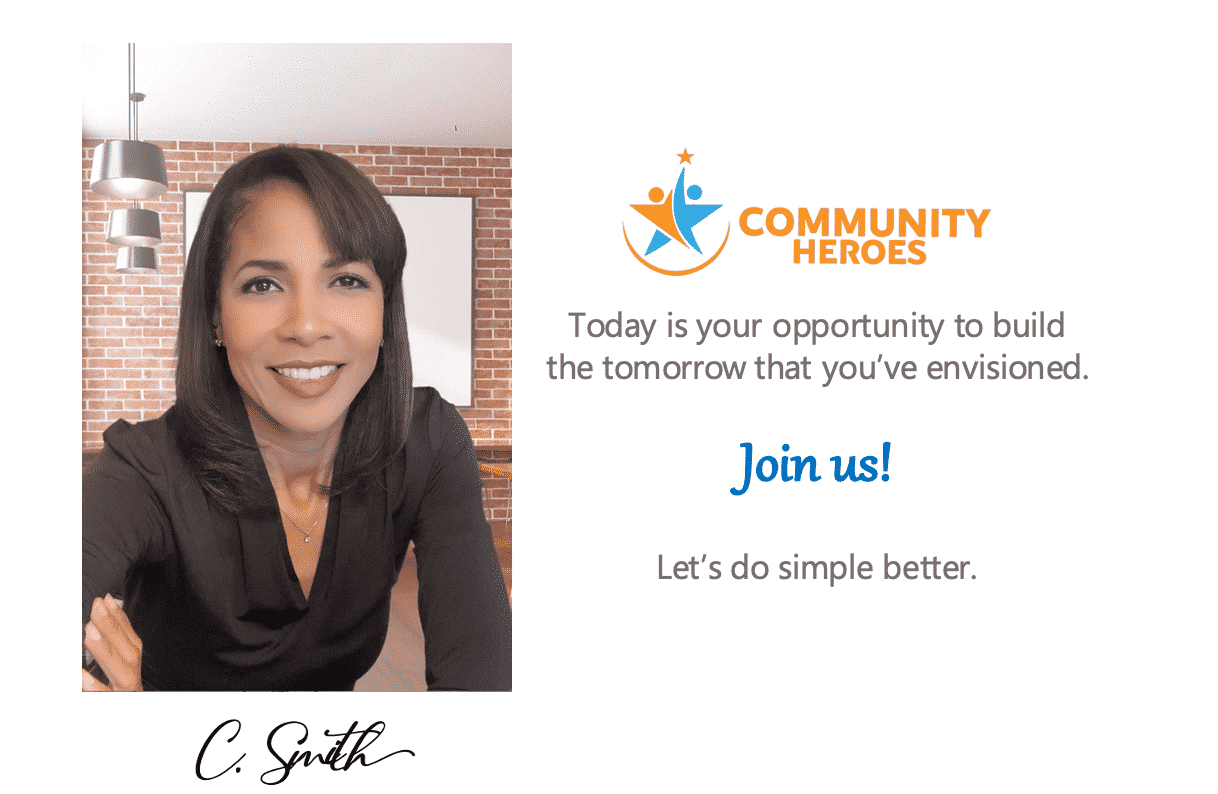 ---
---
"The best way to find yourself is to lose yourself in the service of others."
Mahatma Gandhi